Warm Ambience, Superb Cuisine & Classic Cocktails
Charming guests with its stylish French farmhouse-inspired surroundings, lively atmosphere, and the understated decadence of farm-to-table California cuisine, The Park Bistro & Bar at Lafayette Park Hotel & Spa ranks among the most popular restaurants in San Francisco's East Bay. Sustainable seafood, farm-fresh produce, and artisanal meats create dishes to be enjoyed in an intimate alcove, a convivial communal table or on the patio.
Whether you're sipping a glass of California wine by an outdoor fire pit, savoring a craft beer at the bar or meeting colleagues for an after-work cocktail, you're set to discover why the Park Bar consistently rates among Northern California's most talked-about gathering spots.
This place is such a neighborhood gem! The parking is easy--both valet and self-parking available.
5 ★
Highly recommend this restaurant if you are ever in the Lafayette area!! This will be a place we will definitely revisit in the future!!
5 ★
The menu had plenty of options for just about anyone. They were extremely accommodating with my dietary restrictions and made my dish gluten free.
5 ★
This is definitely going to become a regular happy hour spot for my buddies and I to hide from traffic.
5 ★
Sunday Brunch. Three letters. O-M-G!
5 ★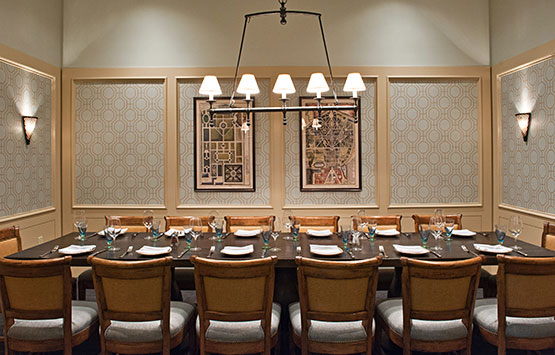 Private Dining Room
The Park Bistro's newly remodeled private dining room is a warm and inviting space that is perfect for family dinners and business gatherings coordinated through the Lafayette Park Hotel & Spa. This intimate room, set just off the restaurant's main dining area, seats 12 to 14 guests comfortably around a large hardwood table.
request more information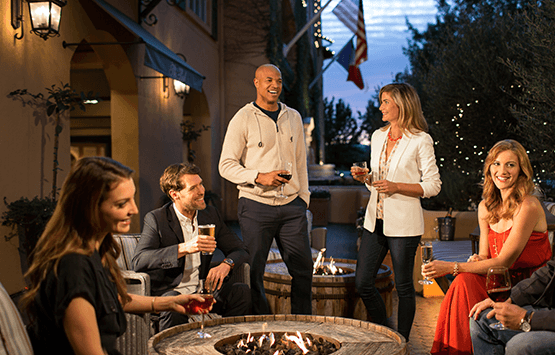 Outdoor Patio & Fire Pits
Surrounded by lush olive trees, our Outdoor Patio is a warm, welcoming setting for a cocktail reception or al fresco dinner for up to 35 guests. This flexible space takes full advantage of the pleasant East Bay weather, though can be covered and heated when needed. The fire pits add extra warmth and romance to evening events at the Lafayette Park Hotel & Spa.
request more information
Wine & Beer Maker Dinners
A Toast to Local Sips
The Park Bistro & Bar's renowned Wine and Beer Maker Dinner Series has welcomed dozens of popular wineries from around the world, including Silver Oak, Duckhorn Vineyards, Cakebread Cellars, Stags' Leap, and Russian River Brewing Company. These intimate experiences bring together the region's finest vintners and brewers for multi-course dinners expertly crafted to showcase and complement the evening's wines or beers.